We're an affiliate
We hope you love the products we recommend! Just so you know, we may collect a share of sales or other compensation from the links on this page. Thank you if you use our links, we really appreciate it!
Unless you have the newest rig on the market, and you happen to be a mechanic yourself, you will inevitably have to deal with the dreaded van breakdown on the road.
Usually, this happens at a terrible time, in a very inconvenient place, with limited cell signal.
Occasionally, it happens right in a friend's driveway, and it's easy to figure out both the problem and a solution!
Either way, below are some tips, suggestions, and preventative/preparatory actions to make your first/next breakdown less terrible.
---
Be Preventative/Just in Case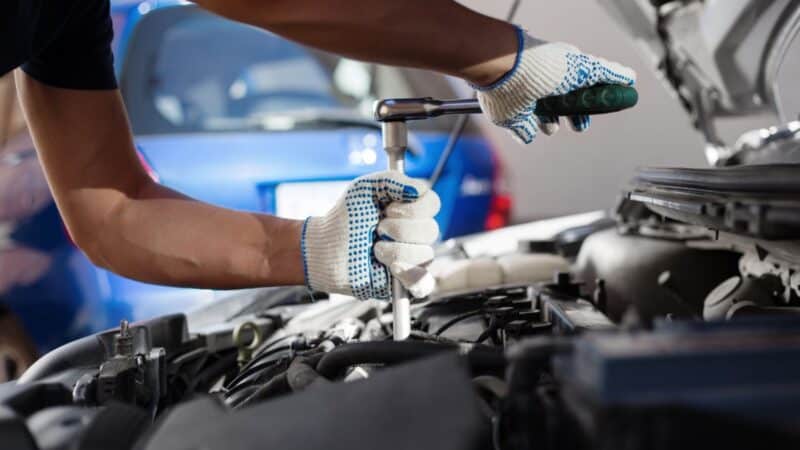 Of course, staying on top of regular maintenance like oil changes, brakes, tire health, etc. is always a great place to start.
Before any long drives, check your oil, transmission fluid, brake fluid, windshield wiper fluid, and battery health.
If your rig is *close* to needing an oil change, just do it. Keep your engine happy. If you don't know how to do any of the above, ask Mr. Google. Additionally:
Once a year, bring your rig into a shop for a tune-up/overall checkup. Even if the mechanic finds things that are issues but "aren't emergencies," this gives you a handy "cheat sheet," or place to start when your van starts misbehaving down the road.
Keep every single service record for your rig in a waterproof folder inside the van. Better yet, keep a backup of digital copies (or photos of the documents in a folder on your phone) of all these records as well.
When a mechanic on the road is trying to diagnose an issue, it is super helpful for them to know what has already been replaced/assessed. This saves both of you unnecessary diagnostic time and ultimately, that saves you money.
Buy a Jump Box and keep it charged.
Depending on the engine size in your rig, you may want something beefier than the USB-rechargeable pocket sized ones. If you go for a stout one like this Dewalt option, you also have the benefit of a small compressor and onboard worklight, should your issue occur at night.
Invest in a Trickle Charger
Buy a trickle charger for your starter battery to connect to your solar/auxilary power overnight. If you have an older rig or one that is sensitive to colder temperatures, this ensures that your battery will be toasty and happy come morning.
This isn't a huge power pull, it's barely anything, so since your other power uses overnight are minimal while you're sleeping, put that extra stored energy back into your van.
If you're from a northern part of the U.S. or spend a lot of your van time at ski mountains in the winter, you'll probably have seen these before.
While typically these devices run from a starter battery to an exterior AC outlet of a home or business, you can just as easily run it to your solar/inverter, and be self-sufficient.
Make sure you have a jack, tire iron, and spare tire onboard.
If you don't know how to change a tire, learn. If you don't want to learn, at least have the necessary tools so that if a kind stranger (or AAA tech) decides to help, they actually can.
---
What to do When the Bad Thing Happens
Maintain Control
If your vehicle dies while driving, the very first thing to do is try and maintain control while getting off the road and onto the shoulder.
This can be challenging if, say, your wheel falls off at 50 mph (this happens more often than you'd think), but try your best. Don't freak, don't yank the wheel, just look ahead to where you want to end up, and gently guide your rig over there.
Put Your Flashers On
Put your flashers on so other motorists will be able to tell something is up.
While they might honk at your nerve to have unplanned automotive troubles in their way, they'll also try their best to get out of the way and avoid further confusion or road clogging.
If your vehicle just quits while you're driving and there's no way to get it off the road, put your flashers on, turn the vehicle off, and get yourself and any other living beings out of the vehicle and onto the shoulder as quickly and safely as possible before calling for help.
Other motorists aren't always paying attention, and you can very easily get hit and injured while sitting in a stopped vehicle on a major road.
Call 911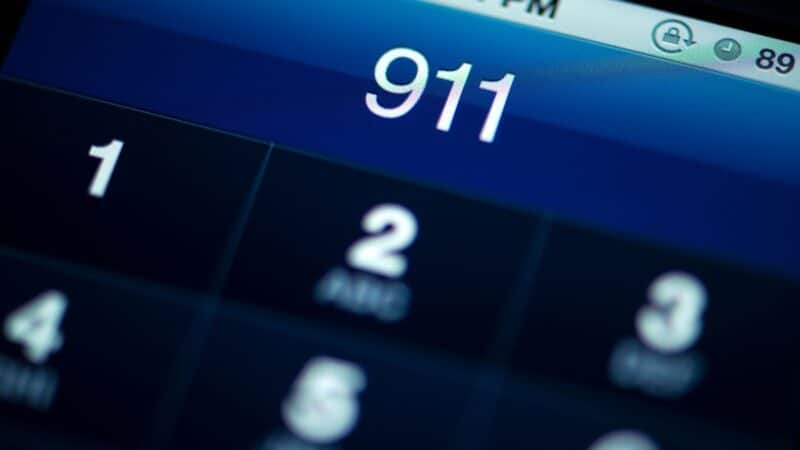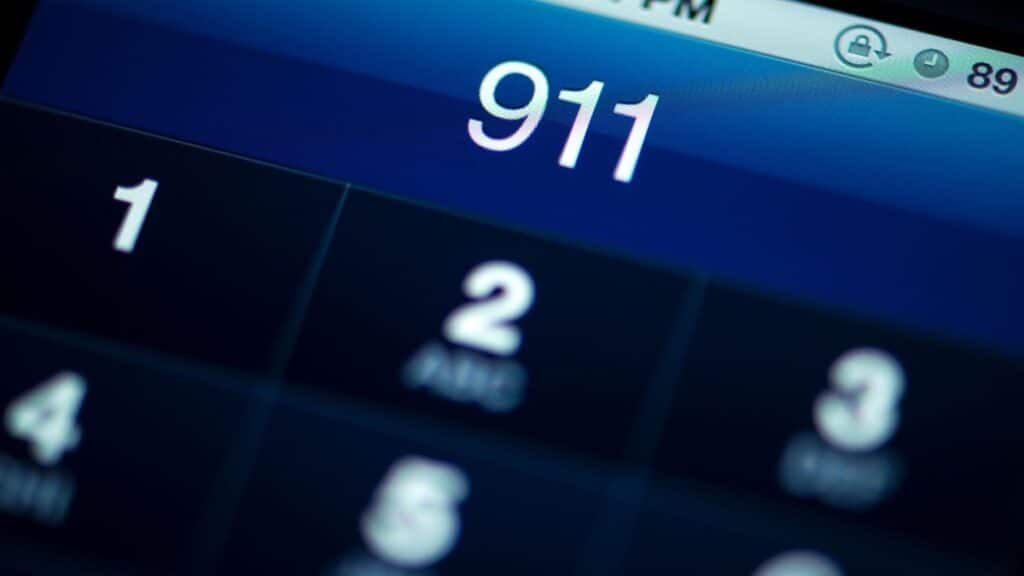 If your vehicle stops on a road, and you cannot leave the vehicle to get somewhere safer (like on a bridge or interstate with no shoulders), call 911 immediately and let them know.
You will not be issued a citation for this because sh** happens and they know that, but they will send a car or two out to help direct other motorists around you to avoid an accident or bodily injury.
Getting Your Vehicle Towed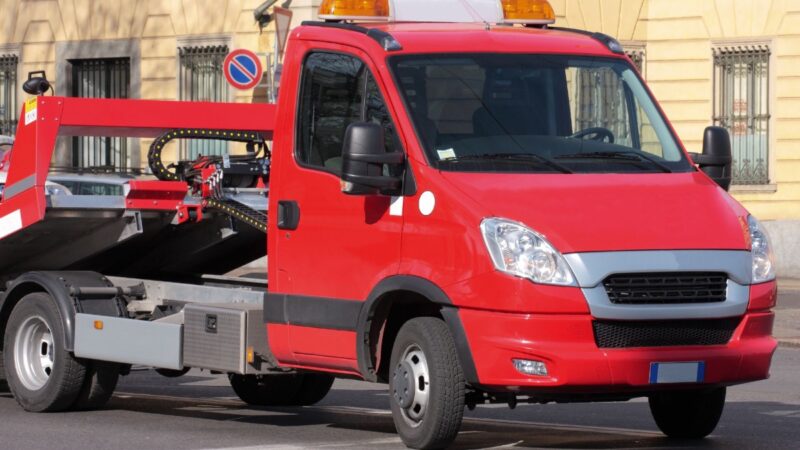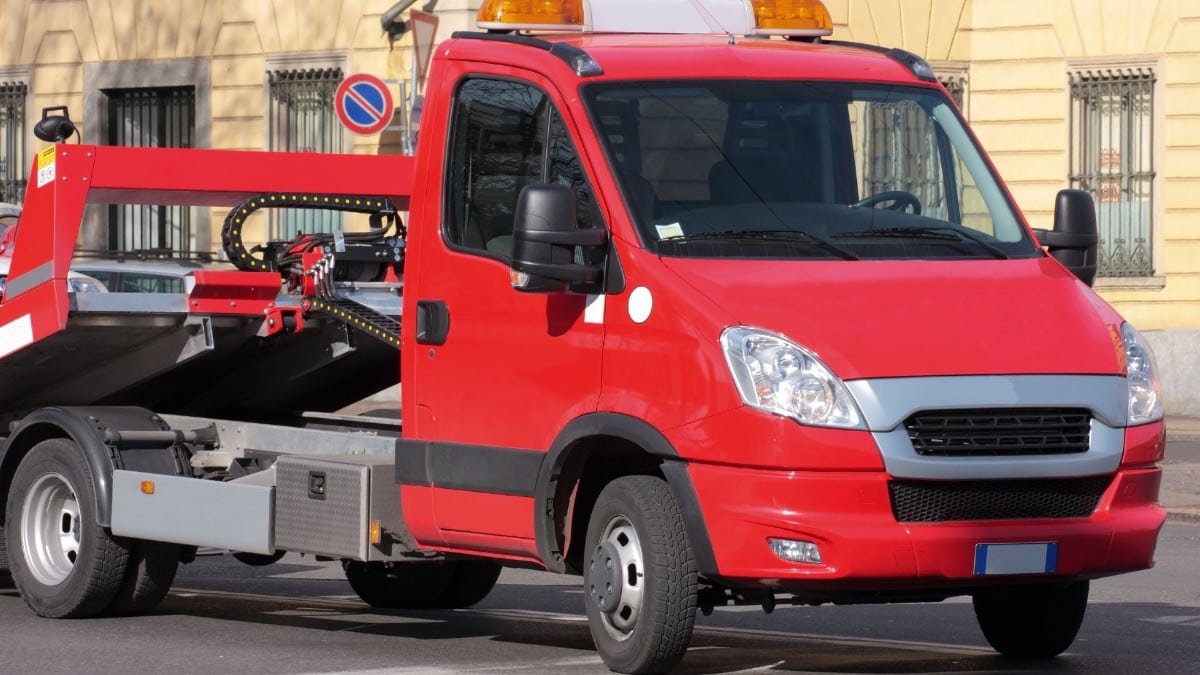 Our opinion, in any of these circumstances, is to have your own plan for getting a vehicle towed when necessary.
Police always have a buddy they can call to tow you, and they'll surely offer this in a seemingly helpful manner.
However, 95% of the time this "buddy" is gonna charge you an obscene rate to essentially bring your rig to an impound lot (where it has no chance of getting repaired until you pay again to tow it to an actual shop). Obviously, we have learned this lesson.
Many auto insurance providers offer roadside assistance, so read the fine print if you choose to lump that in with your monthly payment.
We, however, recommend AAA in the U.S., as their network of verified mechanics and subcontractors has saved our butts and those of our road friends countless times.
We recommend calling AAA or your roadside assistance of choice as soon as possible after the incident (and after getting yourself to safety).
This is because as soon as the police arrive, they will ask you what your plan is to get your vehicle moved, and you want to be able to give them a solid answer and a timeline for resolution. Again, fellow traveler, take our advice and hard-earned wisdom on this one!
---
How to Find A Shop, and What to Do While You Wait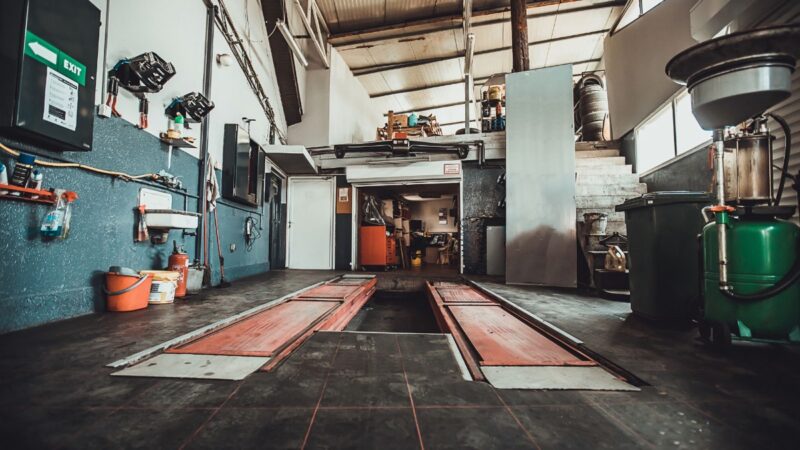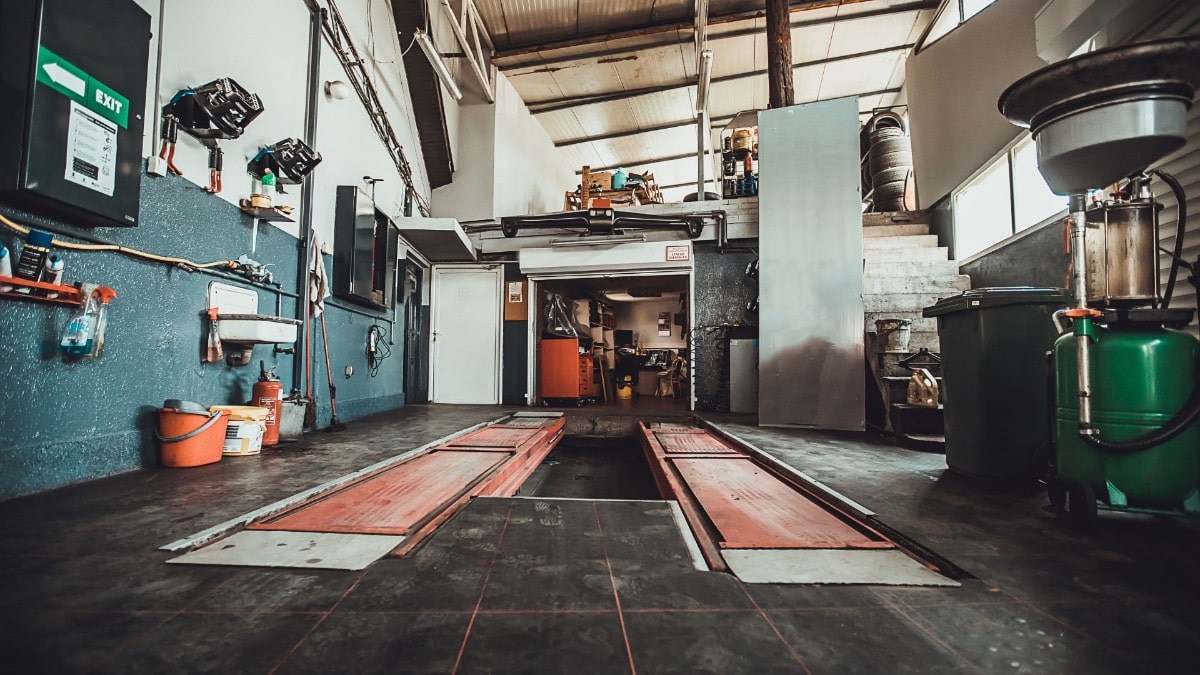 At this point, you have set things in motion, and your mechanical problem is on the path to resolution.
Now you just have to find out what repair is needed, and who can help you fix it.
Usually, the dispatcher for roadside assistance will ask what shop you'd like a vehicle towed to on the call. If you have a recommendation in mind, great!
Let them know. If not, let them know that you're going to continue looking for one and that you'll let the tech know upon arrival.
The tech can usually always edit the end address for the tow on their end.
When looking for a shop during business hours, we tend to rely on google reviews, yelp reviews, location, and any hints in the reviews at to whether it's a specialty shop or not.
If you have a VW, Mercedes, or diesel school bus engine, you obviously want a shop that's used to and able to accomodate those types of rigs.
Location is helpful to know ahead of time because if it's super remote and you're stuck waiting all day, you'll have to rely on delivery services or ubers if you need to tackle other errands.
If the shop is within a mile or so of other businesses and restaurants, you can use the "shop" day as an unplanned errands day/town day. Kill two birds with one stone.
Always, always call a shop ahead of time if possible. Explain the situation, and they'll likely tell you that they can get you on their books in two weeks.
Further explain that your car is your home and you have nowhere to go until it's fixed, and most shops will loosen up. If they don't and they really can't fit you in, ask for a recommendation from that shop.
Sometimes you might have to call five or more shops before you get a "yes," so get started as soon as you get off the phone with AAA or another roadside provider.
If it's nighttime and all nearby shops are closed, ask the tech for a recommendation when they arrive.
Chances are that they either work for a shop or know other folks in their industry that will do quality work and be sympathetic to your situation. Most of the best work we've had done on the road is by a AAA tech's recommended garage.
They're the local, they're the pro, you're not.
If it's nighttime, and you just have to choose a place, and it's not a shop connected to your driver so there's no way of notifying them ahead of time, we still have some advice: sleep in your rig in the lot overnight.
It's no less secure than boondocking, and possibly even more so, being a business. Google what time the shop opens, and be waiting by the door right when the shop starts its day, with a pleasant and friendly disposition.
"Hi, we were towed in overnight. Sorry for the lack of notice, we had nowhere else to go. When you have finished opening, could I talk to you about the issue we're having with our rig?"
Is a great place to start.
You're not bombarding them with your personal problems, and you're giving them enough information to start wrapping their brain around if it's even possible to fit you in.
Again, sometimes a shop really can't help, and they'll still say no.
Being patient, polite, and not making your problem their problem are great ways to stay in the good graces of your potential saviors.
Also, it doesn't hurt to let them know that you're happy to wait until they can fit you in, as long as it's ok that "you, your partner, and your dog all live in the lot until then.
Don't worry! You'll be respectful!" Again, don't guilt them, that rarely works. Instead, just shower them with kindness and patience, and hopefully, they take pity on your sad situation.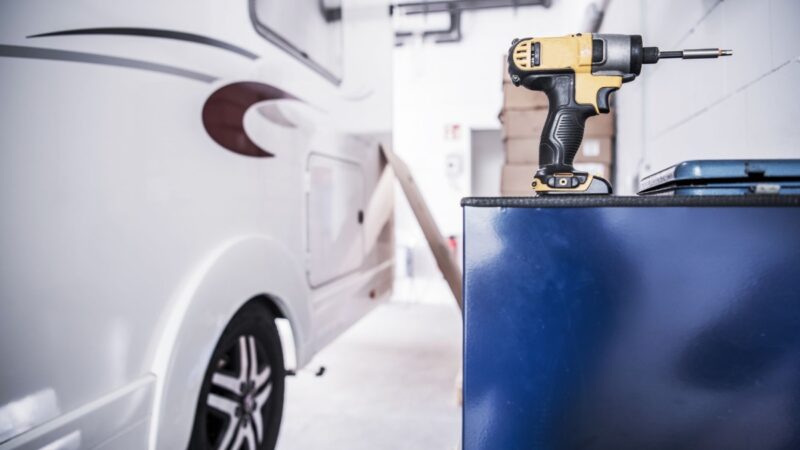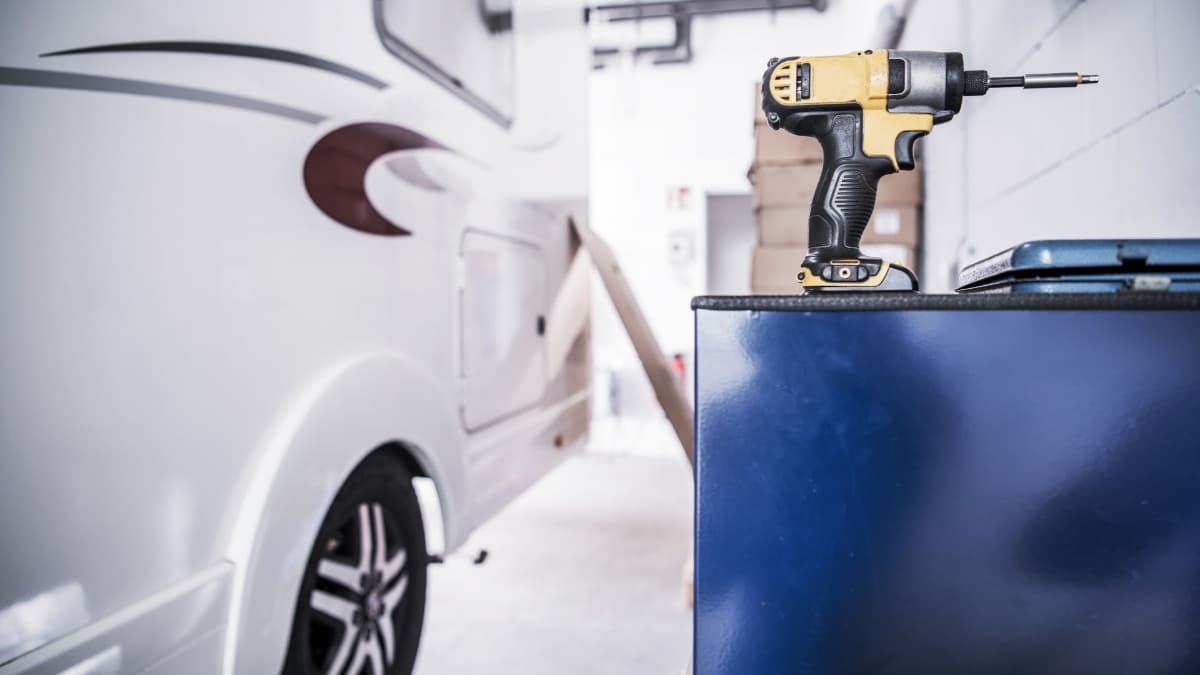 If they do fit you in, here's some extra advice: If you can afford it, buy the team lunch or coffee. If you can't, write an absolutely glowing google/yelp review.
Google reviews can make or break businesses, and many a mechanic along the road has shared with me that that's the biggest thank you that they could receive.
If you're able to afford a hotel (if the repair is expected to take more than one business day), congrats!
Enjoy the unlimited hot running water, and enough space for calisthenics and short games of fetch with your pup. Again, try and choose a hotel close to the shop, and/or close to other businesses so you aren't unnecessarily spending potential "play" money on taxis/delivery services.
---
Some Final Tips
AAA won't tow to a residential address unless there's a driveway, and it won't tow you to a business that isn't a shop, so don't bother trying to get towed to an O'reilly parking lot in the hopes of doing the work yourself.
Unfortunately, that's just how it is.
If you have a bigger rig, ask for a flatbed from the dispatcher at the beginning of the call. If the tech can help get you moving again when they arrive, that's great.
But if they can't, you'll likely have to wait another hour for a big enough rig to arrive that's capable of towing a fully loaded van.
Just explain this up front, and the dispatcher will appreciate not having to try and solve this problem a second time.
If you're not in a safe location (as discussed above), let the AAA dispatcher know immediately. They do have the power to fast-track techs to folks in sketchy areas, and they will.
Most techs will allow your pup to ride in your rig on the flatbed in the case of a tow, as many of them won't allow pups or cats in their cab (only humans). It doesn't hurt to offer a tip to look the other way so that your pup can stay put.
Some drivers will also allow you to ride in the vehicle on the flatbed.
This was a bigger deal during the height of covid, as a way to protect both drivers and customers, but it's still possible to ask and see what they say, especially if your human group is more than 2 (perhaps a kid or another passenger).
Let us know if you have any extra tips for navigating breakdowns on the road, and happy trails!