We're an affiliate
We hope you love the products we recommend! Just so you know, we may collect a share of sales or other compensation from the links on this page. Thank you if you use our links, we really appreciate it!
If you're living full-time out of a vehicle, you'll surely notice quickly that eating out for every meal simply isn't feasible for most people.
So today, we're talking about a nomadic vehicle-based kitchen organization to help you get fed quickly and get back on the road with minimal hassle.
---
1.
Know Your Preferences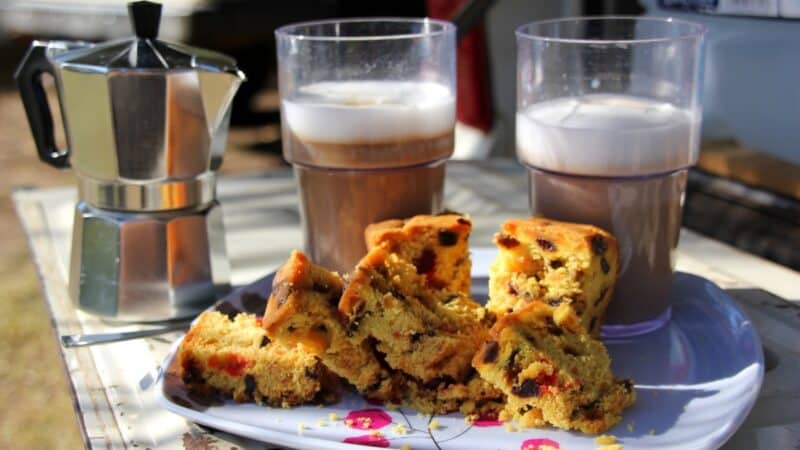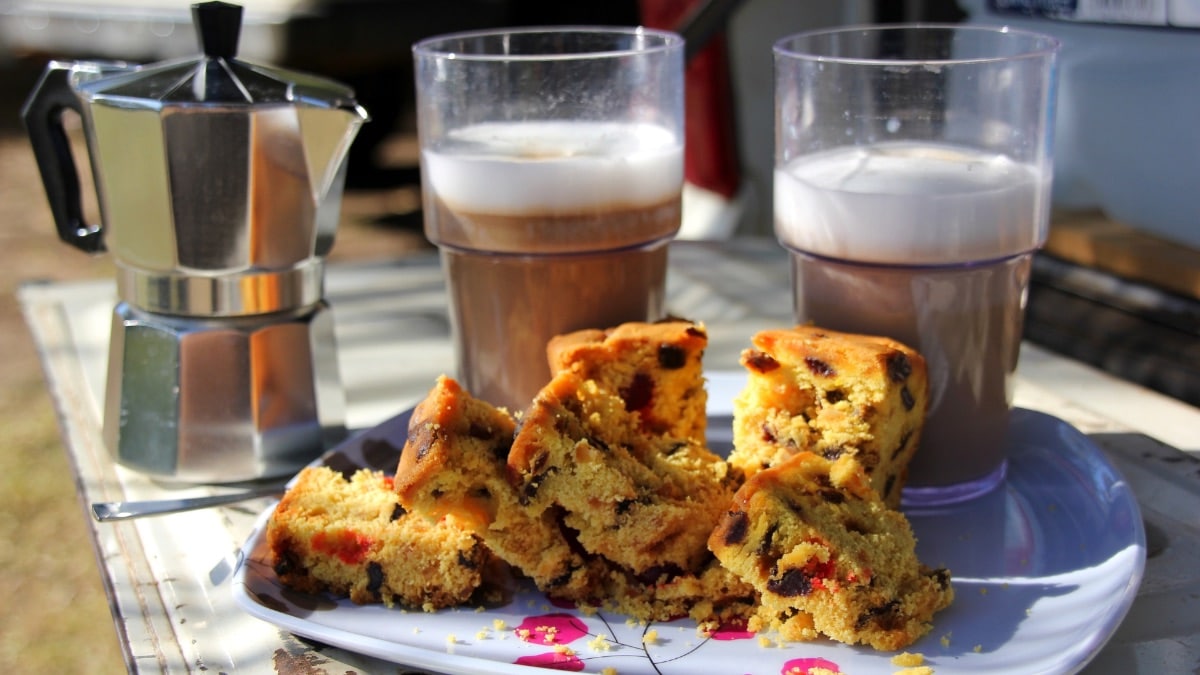 Do you love a hot breakfast every morning or a hot dinner every night? Can you even start your day without a hot cup of coffee?
These already-formed habits may be hard to break, and you truly may not need to.
If you're a coffee-in-the-AM but happy-with-a-sandwich-for-dinner kind of person, you may only need a rapid-boil stove like a Jetboil.
We love the click-to-start feature on rapid boil stoves because you never have to hunt down a lighter or matches.
Rapid boil stoves are awesome for backpacking as well as for road life but aren't so great for preparing complex meals.
They're the perfect tool for quickly heating water for dehydrated meals or coffee, but if you want to scramble some eggs or sautee some veggies, you'll have a better time with a different attachment, or different stove altogether.
If you're someone who loves to cook, and truly enjoys the hour or so preparing a meal out in nature with gorgeous views around you, you may lean more towards a 2-burner propane or white gas stove.
Additionally, there are ovens out there that run off of propane, and we know folks who regularly bake bread in theirs!
If you have the space, and baked food is a staple of your diet, you don't have to give that up, just figure out how to work it into your setup.
---
2.
Know Your Rig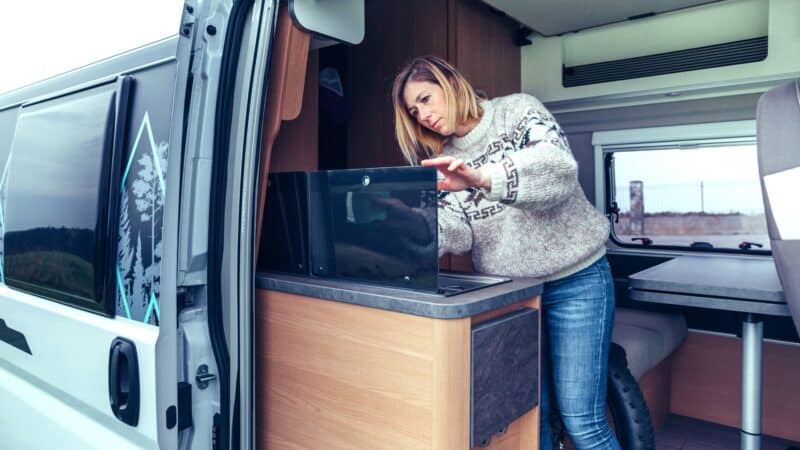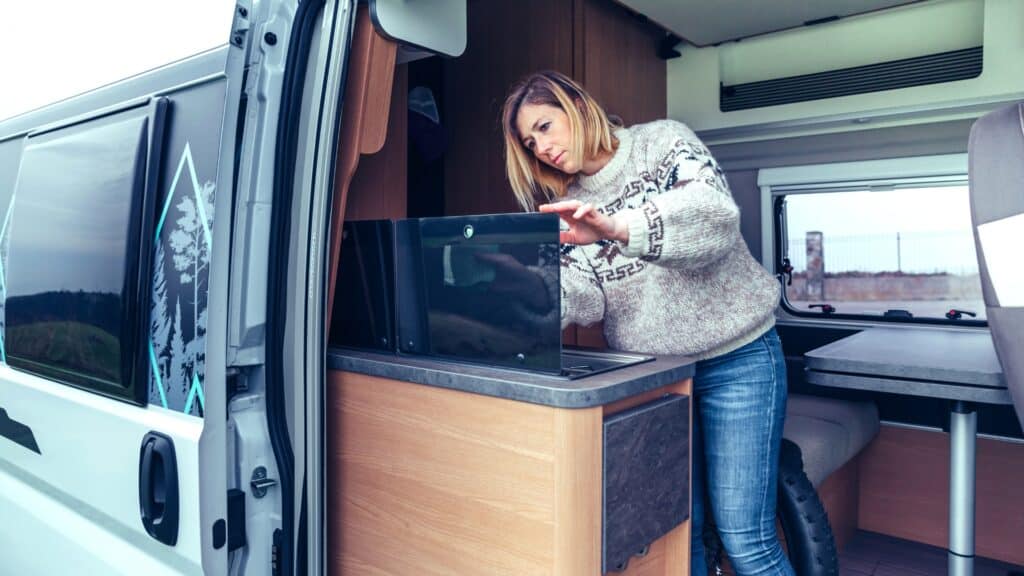 Do you have a contained kitchen that stays put every day? Awesome.
Perhaps you have a rear pullout for your SUV build or you're working with a standard van kitchen, but either way, you get more opportunities to cherry-pick your kitchen features.
You could include a blender for smoothies, a deep sink for washing dishes, a fridge and/or freezer, or even a shelf to store fresh herbs if that's your jam.
Road folks never stop coming up with new ideas for kitchen perks, so keep your eyes peeled online and at vanlife events for fun ideas to customize your cooking zone.
Many van dwellers use magnetic tracks to keep knives, cooking utensils, and jars of spices from going airborne.
Others use bungee cords to keep jars and pantry items snugly packed.
Having a camp table onboard is always valuable, as counter space is always sorely lacking in vans and other rigs.
There are many space-saving options available, and you really can't underestimate the value of a table while camping.
It's one of our favorite items to break out when we settle into our site- table, lantern, and a few chairs, and we're ready to enjoy a beer at sunset while dinner cooks.
Having a camp table means you can take meal prep outside whenever you want- which is hugely helpful on muggy summer days.
It also allows you to take your office outside whenever you want to if you're a digital nomad.
If you're in a rig where your kitchen comes out of a bin or your trunk every day, you'll probably already have a simplified setup that works great for your needs.
However, never assume you know everything about anything.
You just may have a lightbulb moment one day when you see someone else's setup!
---
3. Invest in space-efficient bowls/plates
When your home is your car, you accumulate fewer single-purpose items, as storage space is a limited luxury.
Consider how to double up on your kitchen equipment. For example, several brands are now making a bowl/plate hybrid- that has a flat bottom but raised sides. Instead of having both bowls and plates, consider something that's in the middle.
---
4. Invest in camping-specific cook sets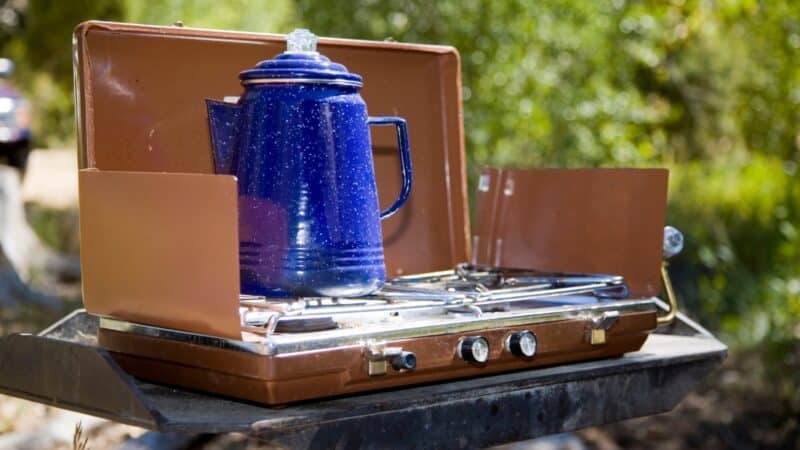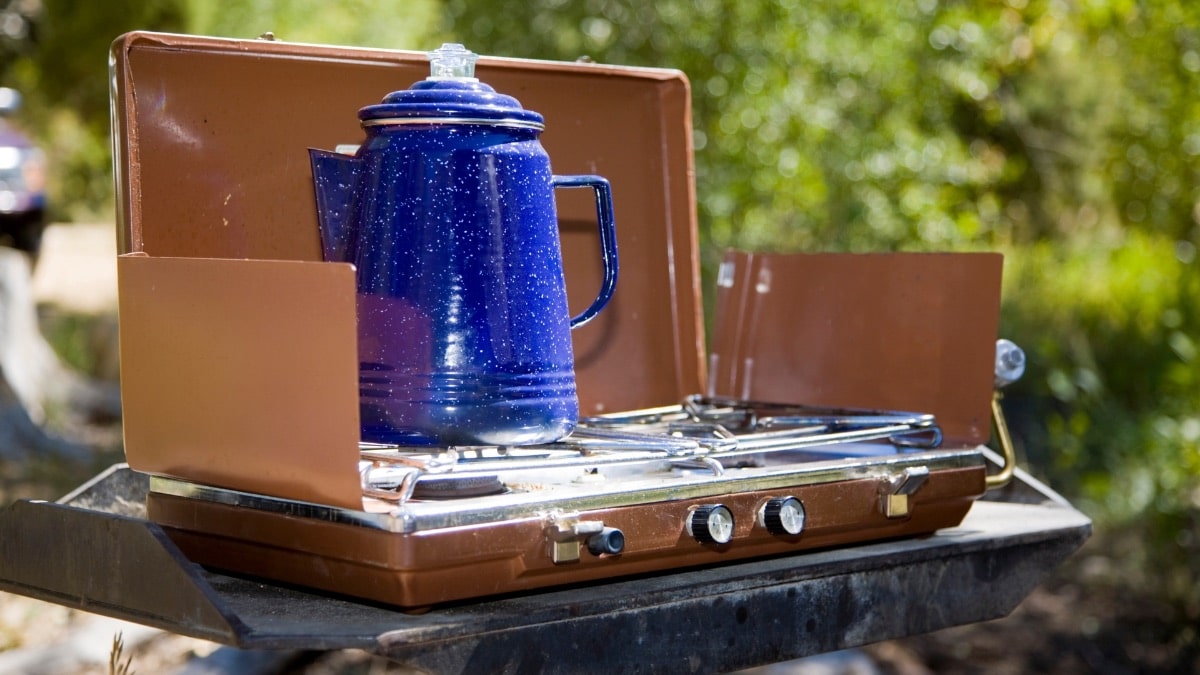 You're likely to spend $100+ for a good one, but the investment is totally worth it. You can get a set from GSI that has a frying pan with a removable handle, a medium-sized saucepan with a removable handle, and a larger cooking pot, all with strainer lids, and all that stack inside of each other to become roughly the same size as a slightly deflated basketball. Super useful, and super packable.
---
5. Keep as much cook stuff as possible in airtight bins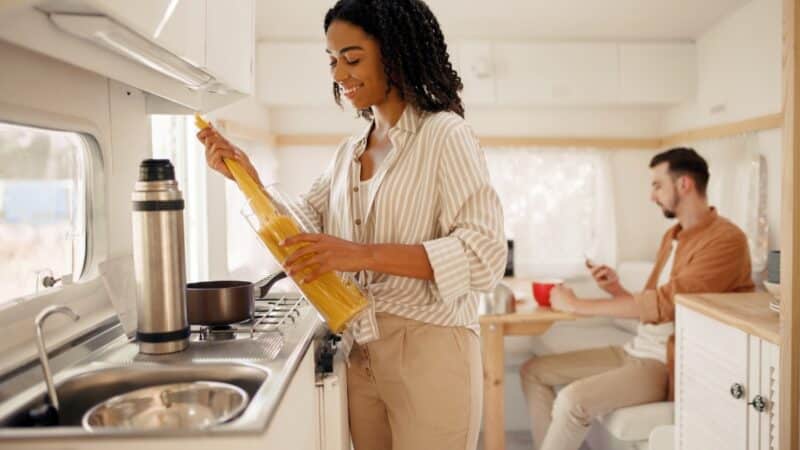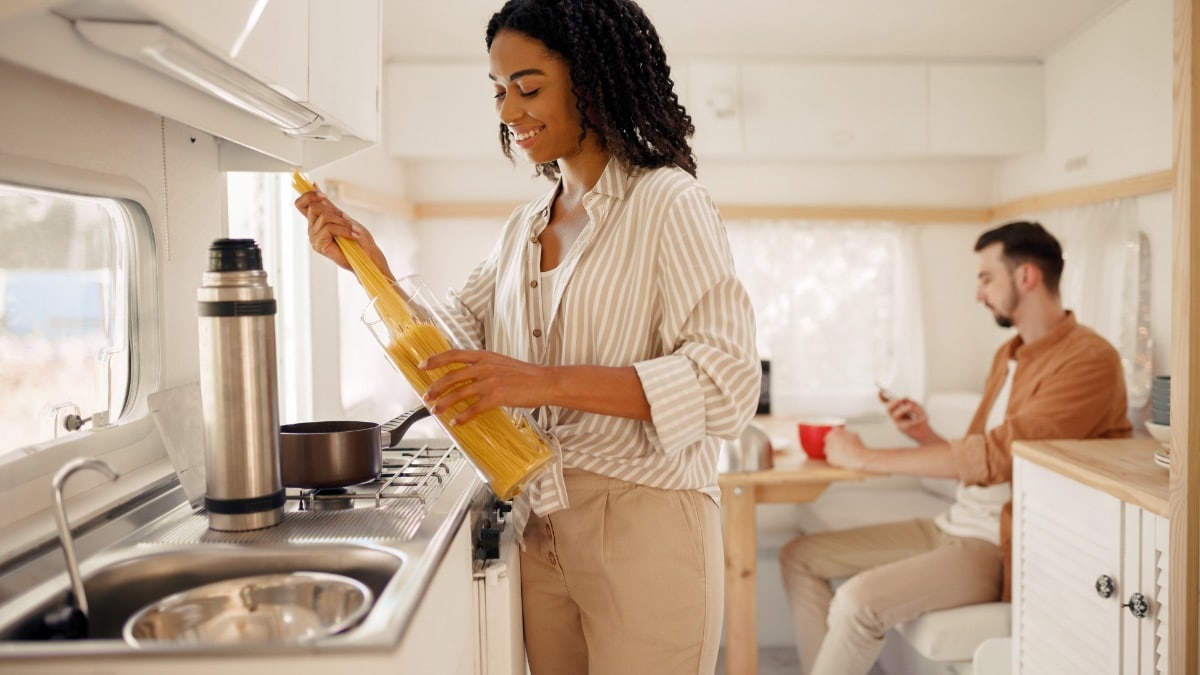 This is because backroads and campsites are dirty, dusty places, and it's super annoying to feel like you need to wash your pots and plates again before using them. Kitchen stuff can sometimes remain sticky, even after washing, and sticky stuff attracts dust.
---
6. Keep your spices and oils in a watertight bin
Additionally, you're probably traveling with some spices, condiments, and oils as well. Keep all that stuff in a watertight bin if it doesn't have a secure place in a cabinet, or it will go flying when you hit that first cattle guard. Cleaning sesame oil off of your windows and out of the cracks in your flooring is truly no fun at all (not that we'd know, we always store our oil properly). Just- do yourself a favor and keep the sticky food stuff securely isolated from the rest of your stuff, and from the elements.
---
7. Invest in individual dividers for plates, bowls, and cups.
If you're fortunate enough to have drawers to store kitchen items in, consider investing in individual dividers for plates, bowls, and cups. If you're boldly using ceramic or glass dishes, you'll need dividers anyway to keep them from smashing each other to bits while you drive.
Even if your dinnerware isn't breakable, it's still helpful to have a place for everything. It keeps it organized, makes setup and cleanup go faster, and is more aesthetically pleasing than the "shove it in and close the door quick" method.
Be sure to follow the manufacturer's instructions when using a new stove. For example, Jetboils, because of their design and primary function, have been known to catch fire or melt when paired with a different pot than it comes with. Just make sure you always read all instructions before using a tool with a live flame!
Cooking doesn't have to be a hassle on the road, and for many, it's something to look forward to! Let us know what your kitchen must-haves are in the comments below!