We're an affiliate
We hope you love the products we recommend! Just so you know, we may collect a share of sales or other compensation from the links on this page. Thank you if you use our links, we really appreciate it!
Many of us take WiFi for granted. It just exists when we pick up our phones or open up our laptops. But if you want to travel in a van, you need to consider where your internet will come from seriously.
You'll likely be parking and camping in some remote places and ensuring you'll have the data and internet access you'll need to work while on the road. But don't fret. It's a lot easier than it seems to get good internet on the road, especially if you're still building your van.
Is It Possible to Have WiFi in a Van?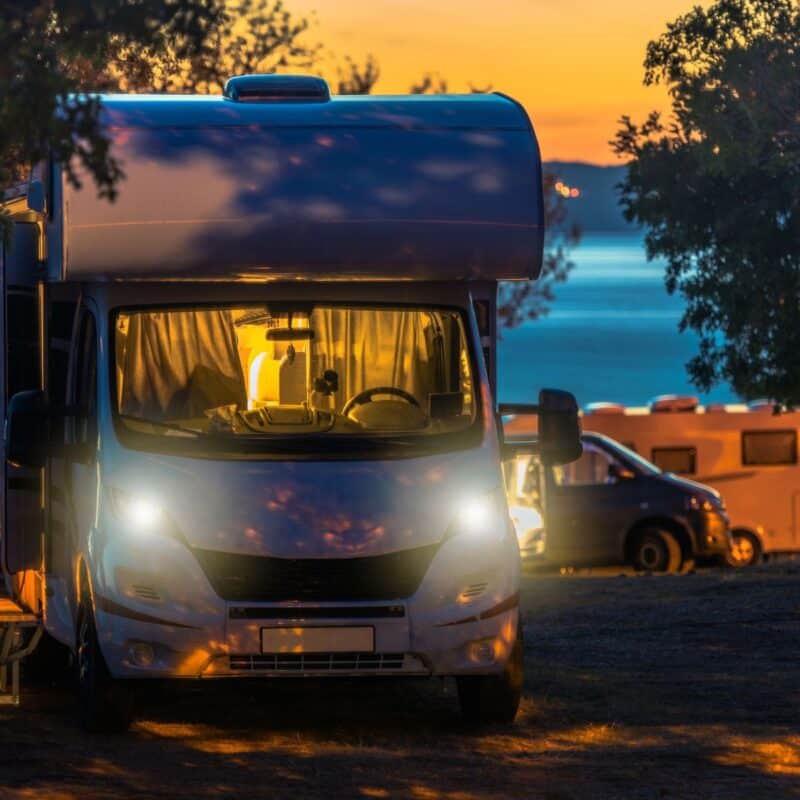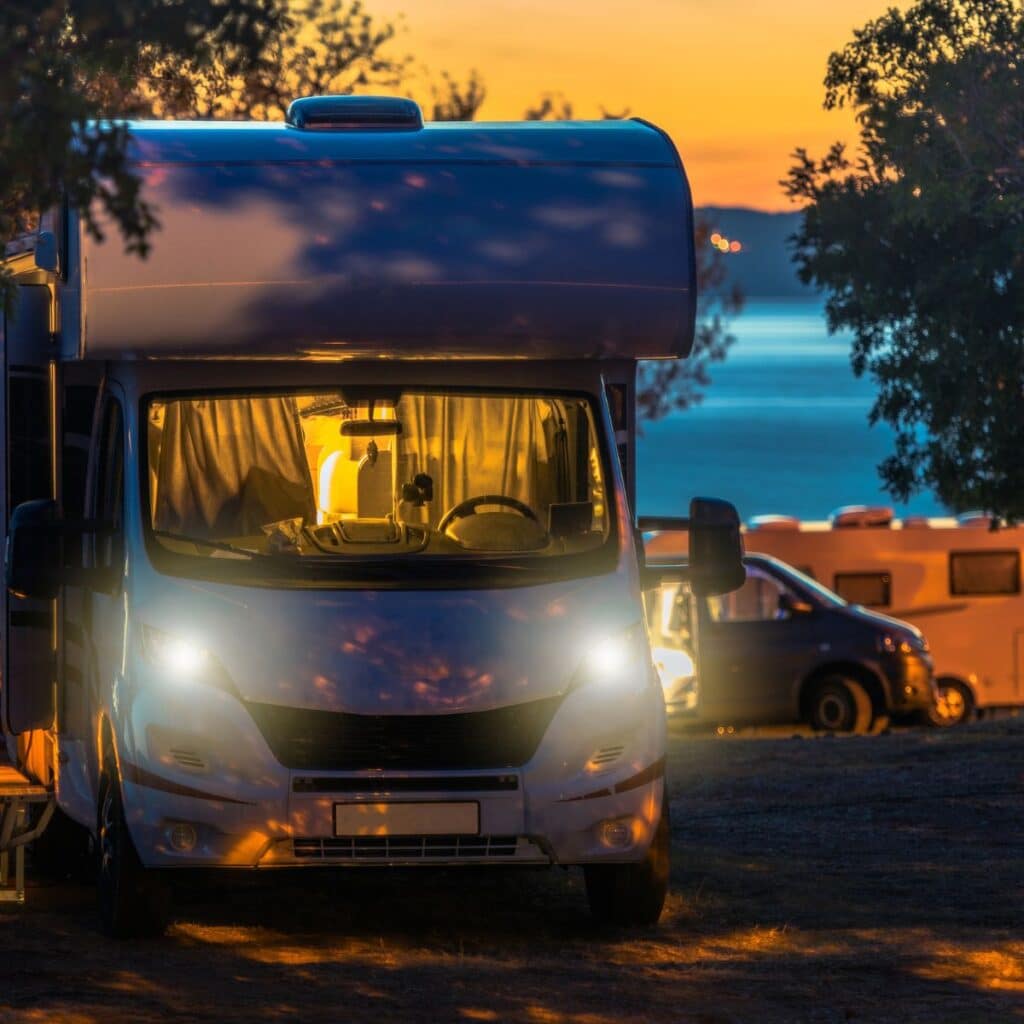 While most internet providers are geared towards home internet at a permanent address, they also offer mobile hotspots where you can get great internet while on the road by connecting it to your cell service.
Of course, if you don't need much internet at a breakneck speed, you can just turn your phone into a mobile hotspot. This has its flaws, but it's cheap and easy. And the latest and greatest in satellite internet can give you coverage and speed similar to cable!
It all depends on your needs and how much data and speed you need to work from your van, coverage, and where you'll be going.
Tethering
Tethering lets you turn your phone into a mobile hotspot and connect devices. Some providers allow this, and some don't, so check with them first.
The drawbacks are that these are often limited in data and can be very slow if you use multiple devices. This isn't usually enough for van lifers, and you should think about stepping up your cell service and WiFi if it's not enough.
Mobile Hotspots
Mobile hotspots are separate devices with SIM cards that connect to towers and WiFi to give you the best internet speed they can. You can combine multiple devices and get much more data than through your phone, although the connections still need to be improved.
However, you'll need a signal booster to use this in a van effectively. The antennas installed on the van's roof boost the signals they receive. While they can't create signals out of anything, you can increase a 3G connection to LTE or LTE to 5G.
Without this signal booster, you won't get the signal you need for good internet speed, as the metal walls of a van can easily block cell signals.
Satellite Internet
Until recently, satellite internet simply wasn't practical. You had to install a bulky antenna on your van that was an invitation for thieves, and it was prolonged. Then Starlink came around.
Starlink is faster than other satellite options, comparable to cable internet, and you have unlimited data. You still have to carry an antenna, but it's smaller than you think, and you can keep it inside the van until you set it up.
If you need to use a lot of internet while out in the boonies, then Starlink might be your best option.
Free Wifi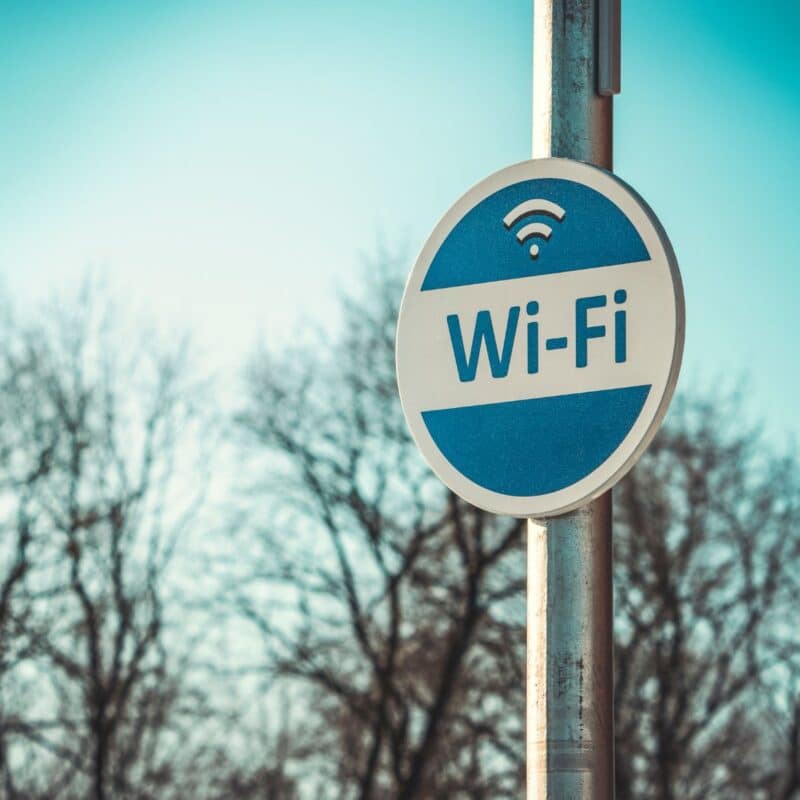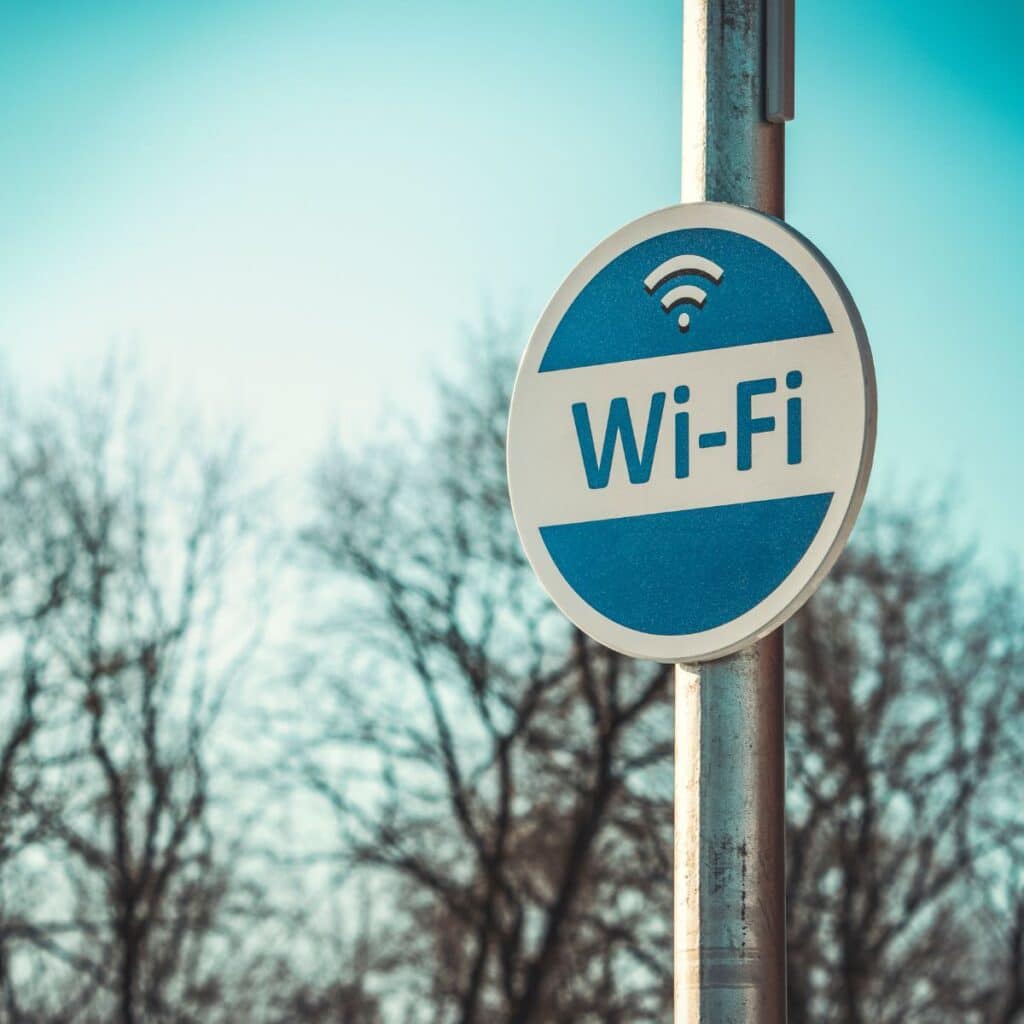 One of the best things about van life is that if you don't have internet where you are, you can just move your van to where you do get a signal. Plus, there are tons of businesses that offer free WiFi where you can work.
There are tons for you to choose from coffee shops, restaurants, and big box department stores. However, if you choose to work in a coffee shop or similar business, chances are your internet isn't going to be free. Buying something is expected every two hours you work, which adds up quickly.
How Much Is It to Get WiFi in Your Vehicle?
Different providers have differently priced plans, and your research is critical for getting the best price. That said, most are similarly priced or have obvious drawbacks that keep them out of the running.
Mobile Providers
If you're getting a mobile hotspot, you'll want to research different mobile providers to find the best deals. Start with your current provider, which often offers discounts to existing customers, and will just add it to your current mobile plan.
Various providers on your phone and mobile hotspot will get you more coverage. However, you may want to get a different provider than your phone on purpose. If you can't find the internet through your phone, you might be able to find it with your mobile hotspot and vice versa.
Depending on your chosen provider and plan, it will run anywhere between 20 and 100 dollars.
Starlink
Starlink is very expensive, month to month, and start-up [ costs. To begin, you need to shell out about $600 for a satellite dish. Then the internet will cost $110 per month, with an extra fee if you buy a portable satellite dish.
But nobody ever said that good internet was cheap. If you want fast unlimited internet, this is the only option available.
How Do I Get WiFi in My Van in the US vs. Europe?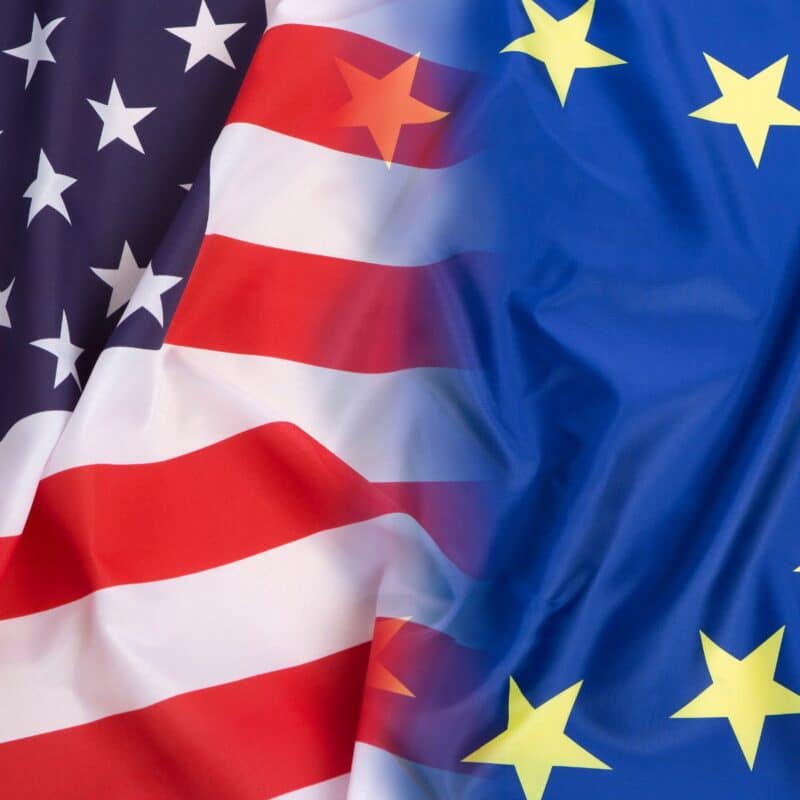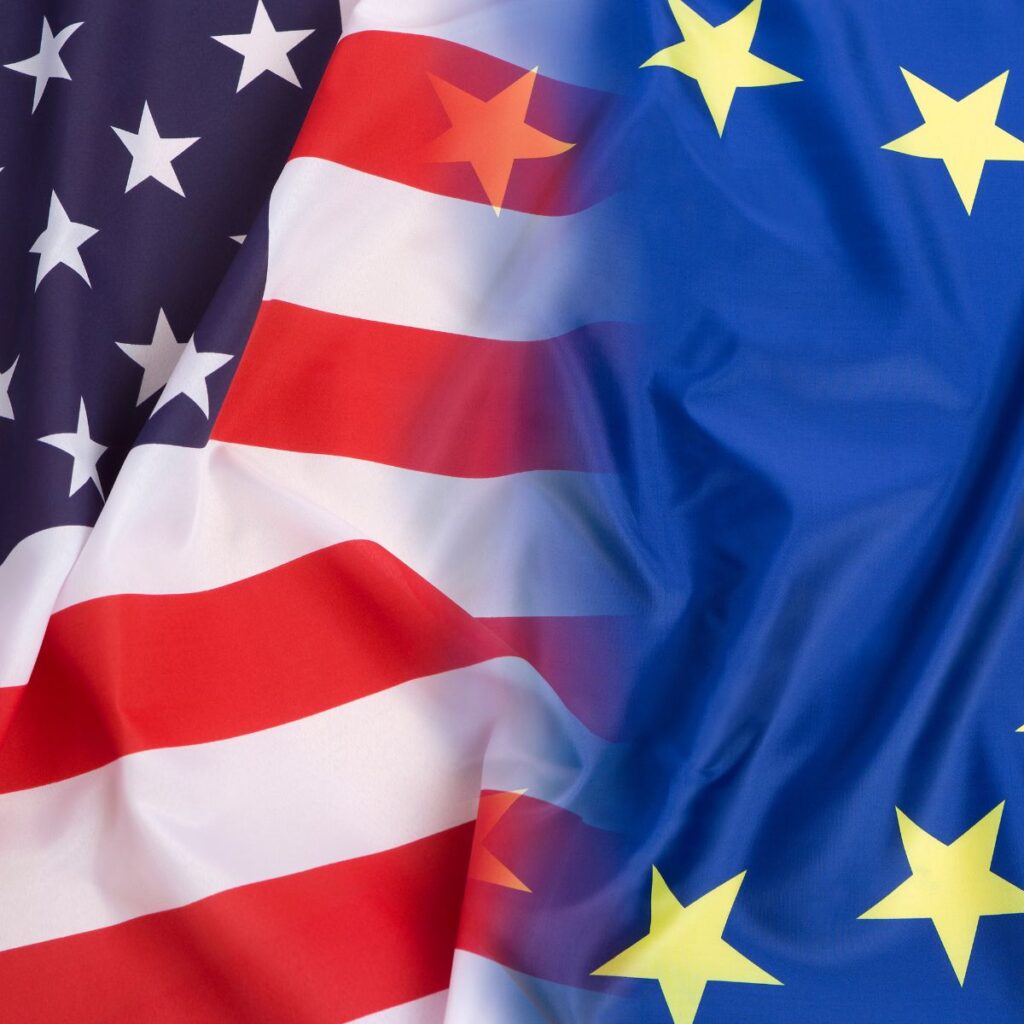 Mobile hotspots are currently the most popular way for van lifers to get internet out in the boonies. You can use Starlink in both places. However, you're limited by the sky and the coverage of the satellites.
US Means Verizon
Many van lifers prefer the options they offer, as they're reliable, even when traveling to remote places in the US. Verizon has the best coverage in the US, with decently priced plans paired with regular mobile plans. You should pair it with a signal booster to get the best service possible.
Europe can Use Voxi or Month-long Prebought Sims.
Europe is much trickier. Rather than one large country, it's made up of several smaller countries, which complicates things considerably when trying to get reliable internet coverage.
Voxi is a mobile internet plan where half of your data roams over four months. It's the best roaming plan in Europe. If you spend more than half your time out of the UK, buy temporary SIM cards with a month of data in each country.
You won't have a reliable plan, but it's the cheapest way to get internet while hopping from country to country.
How Does WiFi in a Vehicle Work?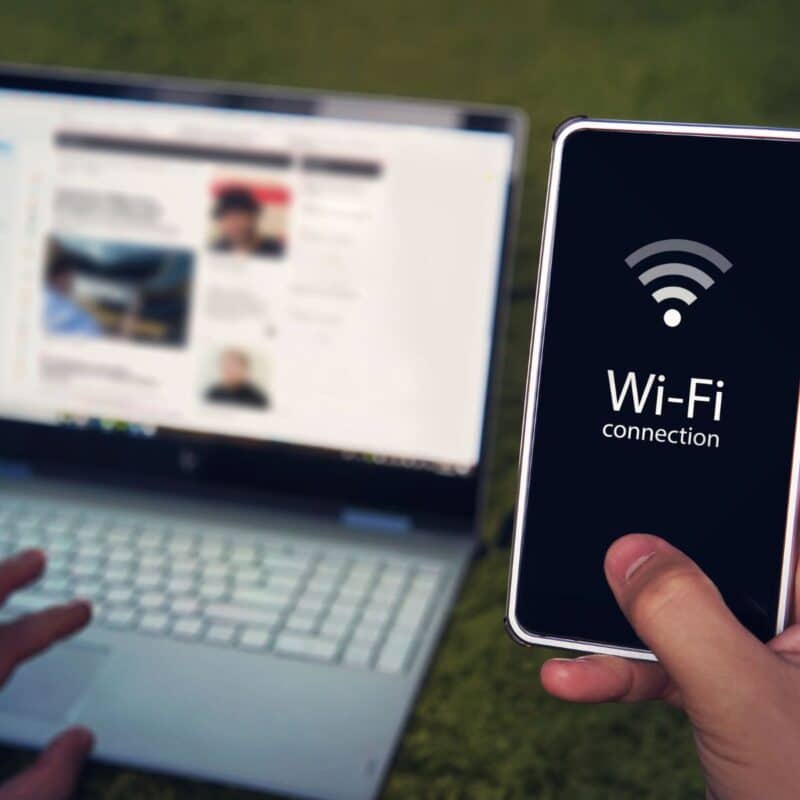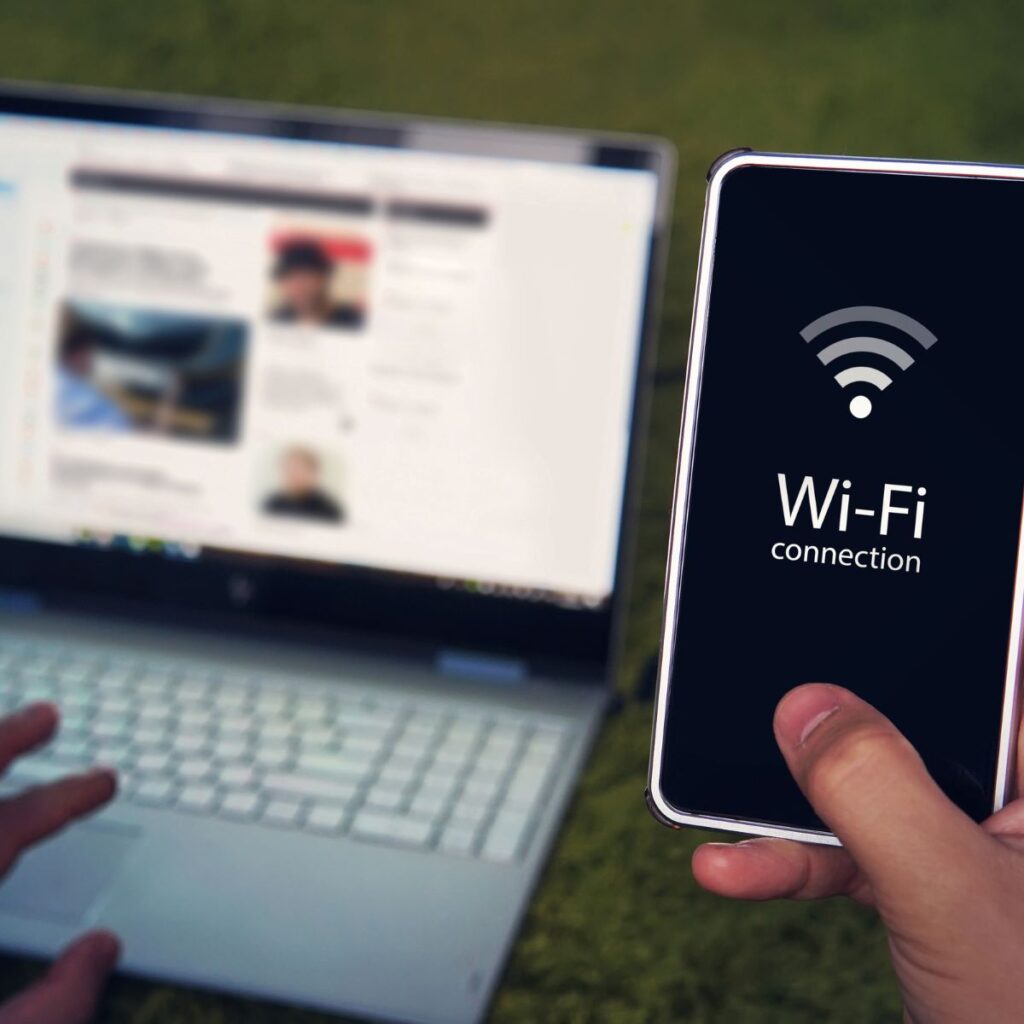 Some of these internet setups are easier to install than others, but overall, none are too technical for a layman to do, particularly if you're still setting up your van.
Tethering: Setting Your Phone Up
Setting up your phone for tethering couldn't be easier. Go into your phone's settings, go to the data or connections tab, and click the mobile hotspot or tethering option. It should give you the hotspot's name and the password so you can log in from your device.
Mobile Hotspots: Getting a Separate Device, and Roof Installation
You'll need a hotspot device with a SIM card and a mobile data plan for mobile hotspots. An antenna installed on the roof of your van as a signal booster is also handy.
First, you install the antenna on your van. It's typically small, so you should be able to fit it in. Then you lay cable into your van. If you're still setting up your van, you should bring it inside and put it along the wall.
Then you just have to plug it into your mobile hotspot. Hook it up to power, activate the hotspot, and you'll have as much mobile data as you need.
Satellite Internet: Bulky But Reliable
If you choose Starlink, the biggest problem is power. The Starlink satellite takes up as much power as a refrigerator, and if you don't have a large enough battery, you will have problems using it.
However, once you plug it into a 120V outlet, you must download the app and let it find the satellite. Once it's located, it goes through the router and works like regular WiFi.
Free WiFi: Freeloading Off of Nearby Businesses
There are many different hotspots and antennas, and some can automatically hook up to free Wi-Fi when it's in range. However, you don't need any fancy equipment. You just need the network's name and password to log on and get all the free WiFi your heart desires.
Getting the Right WiFi For Van Life
How much data and what setup you have will depend on your internet needs. If you need fast, reliable internet, then nothing better than Starlink, but you can't use it while driving, and it takes a couple of minutes to set up when you stop.
On the flip side, mobile hotspots may not work everywhere, but they're the next best thing and won't cost you an arm and a leg. They're perfect if you're working on the go and fulfill most van lifers' internet needs.
Or you may enjoy prowling the urban jungle where unrestricted internet is abundant and working from coffee shops, breweries, and libraries. Whatever you choose, it's never been easier to get internet even when living your best van life.