We're an affiliate
We hope you love the products we recommend! Just so you know, we may collect a share of sales or other compensation from the links on this page. Thank you if you use our links, we really appreciate it!
Living in a house or apartment is not ideal for some people. Many people want to find a way to travel and see the world rather than pay a mortgage or rent to stay in one place. The idea of living the van life has gained a lot of popularity, and more people are buying vans to convert into a home to take on the open road.
A traveling lifestyle can bring a lot of challenges, such as sudden changes in temperature when moving into a new climate.
The summer in the northern US states can be much milder than the same season in the deep south. Here are the 11 best van air conditioners for van life that can fit every budget.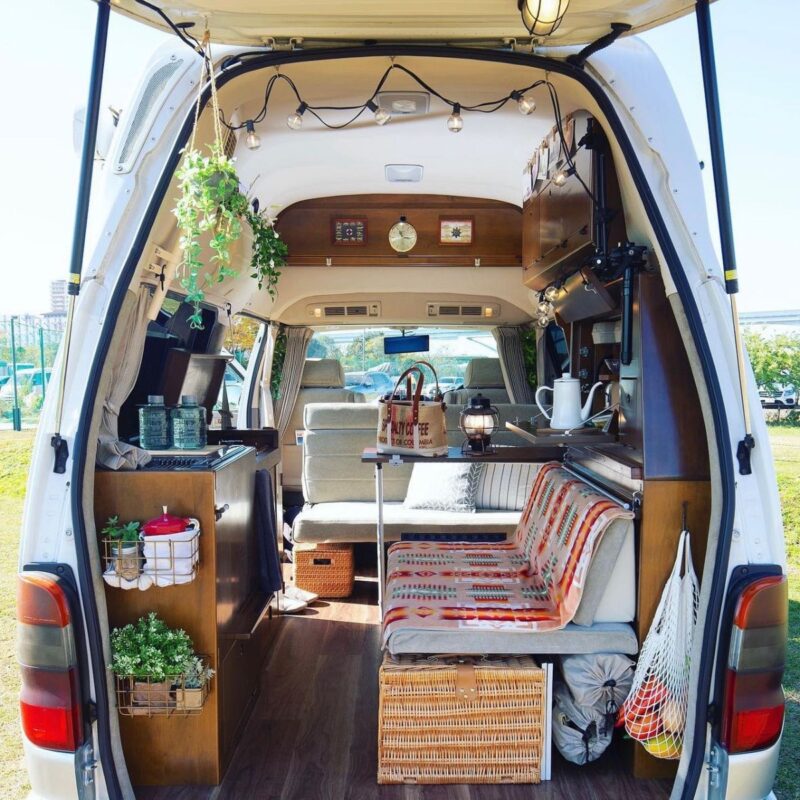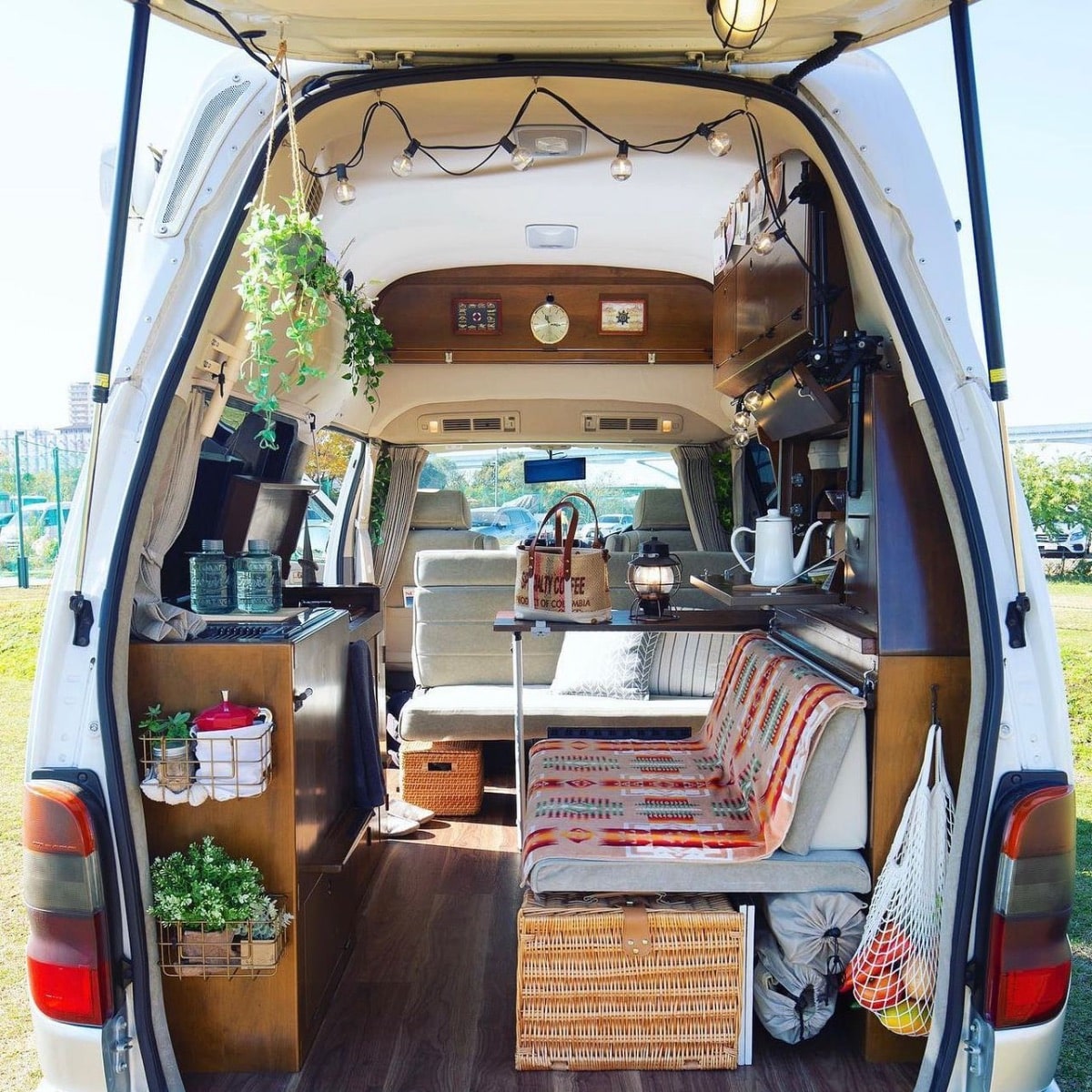 (Image: Nomadic Editorial)
How Do You Cool a Conversion Van?
Your van's factory-installed air conditioner should keep your van cool when you are traveling. However, once you stop to prepare a meal or sleep for the night, it will not be a good solution. The air conditioner in your van's cabin will only stay cool while the engine is running, using a lot of fuel. It would not be economical for use all night or during your downtime.
People who convert vans into living spaces take a lot of cues from RV living.
They have air conditioners that run from their power supply.
They can range in price from inexpensive to several hundred dollars. There is a van cooling solution for your budget.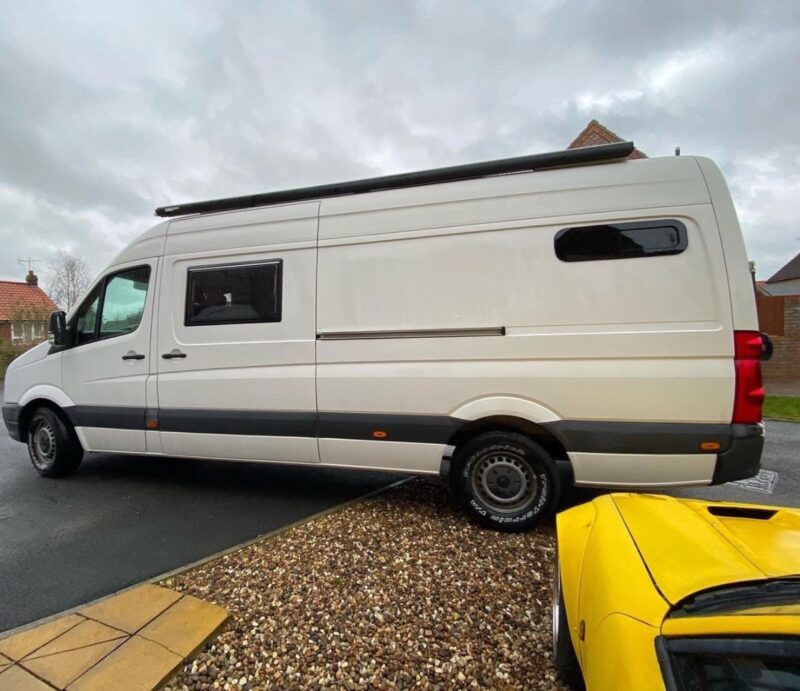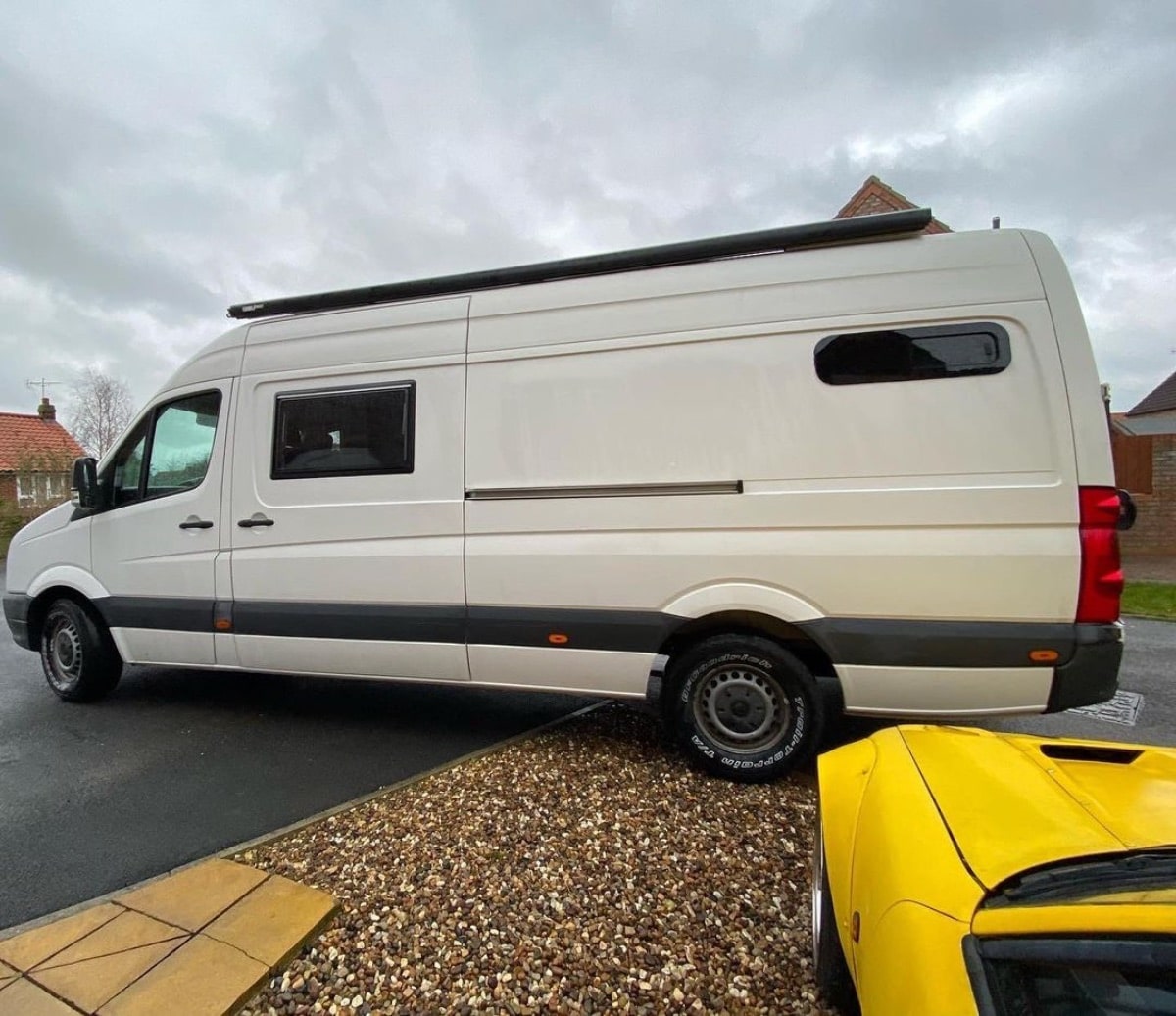 (Image: winny87)
Best Low Priced Air Conditioners
If you are living on the road, you have a strict budget. Buying supplies and paying fees for toll bridges, showers, and fuel is the majority of your income. There are ways to make your van cooler without spending extra money.
Portable air conditioners can be the best option for people living in conversion vans. This unit from Frigidaire is called a "swamp cooler" since it uses evaporation to cool up to a 100-square-foot area. It could be perfect for a van since it can be easily packed away when it is not needed.
If you spend much more time driving your van than parking, you will not need as much extra cooling. A 12-volt van air conditioner that helps to cool your sleeping area may be more than enough. The mini van air conditioner from Evapolar is an evaporative water cooler with a fan to blow cool air that will lower the temperature of a small area. It has an adapter to plug directly into your van's cigarette lighter.
This air conditioner works the same way as the other evaporators. However, this unit can be mounted in your van so you do not have to move it around. It can be ideal if you spend more time in the areas you visit and may not be driving as much. You can cool your entire sitting and sleeping area very quickly.
The Newair is another portable evaporative air conditioner, but the Newair model uses Cyclone Circulation technology to keep the air moving. It makes the unit more efficient and makes the air cooler. The water tank is removable, making it easier to add water to keep the air flowing while you sleep or relax.
Best 12 Volt Air Conditioners
If you want to make a larger initial investment in something that will last longer and work better, a 12-volt air conditioner could be right for you.
Do 12 volt air conditioners work? Yes! These units have many benefits in that they put out more cool air than the evaporation fans but do not draw as much power as larger window or ceiling units. They are also a good choice if you want to take advantage of renewable energy sources such as solar.
This unit is a good fit for many vehicles, including conversion vans. It can connect to your battery or a separate generator to run it. Weighing close to 50 pounds, it sits on top of your van, keeping it conveniently out of your way in your valuable living space.
The price of this unit may be a little higher than the others, but it is the solution to two problems. While providing cool air to keep you comfortable in the summer, it also has a built-in heater that can keep you toasty and warm on those cold nights on the road. The remote control makes it convenient to adjust the temperature without getting out of bed.
Treeligo has another unit on our list that can be used in many vehicles. The price is lower, and it is easier to install. Your car's battery can run this for up to 8 hours without draining it. It also comes with a remote control.
Best Air Conditioner for Hot Weather
Which AC is best for very hot weather?
When the weather is hot in the middle of summer, small and portable units may not help cut through the humidity. It may take more power to get your van to a comfortable temperature for you to rest in. If you do not mind adding a backup power supply, such as solar panels or a generator, a larger unit may be what you need.
The Dometic Penguin II is a high-efficiency unit while still being sleek enough to look good on the roof of your van. It is aerodynamically designed so wind resistance does not cause you to use more fuel. It is powerful enough to keep your living area cool and comfortable. However, more power means more noise, so you may have to get used to the sound of it running while you sleep.
It is no surprise that a company that helps design air conditioning systems for NASA gets on the list more than once. The Brisk II is a lightweight model that is much quieter than the Penguin II. It will keep you cool with minimum vibration and comes with a remote control.
For an investment up front, you can get one of the best cooling units available. The Douglas D20 is designed for small spaces like your conversion van. It can keep your living area cool for a long time with little effort, and it will last a long time.
Other Ways To Beat the Heat
Regardless of what unit you buy, you will need to use energy to power it. Whether you use your van's battery, a solar panel, or a generator to run your new unit, you will have to pay for the installation and upkeep. There are some things you can do to minimize how often you will need to run that air conditioning, and help keep some money in your pocket.
There is always a breeze blowing by the ocean. If you are enjoying life on the road in your van, try to travel up and down the coastline as much as possible. There will be a continuous breeze blowing that helps keep you cool.
If you are trying to save money by buying a low-cost air conditioner, adding a vent fan in the roof of your van can help you to keep the air moving. That helps to keep the temperature down and avoid getting stifling hot inside your van.
When you park your van to relax or sleep, try parking under a tree or somewhere in a shady area. The less time your van is in direct sunlight, the longer it will take to get hot.
You may have a kitchen inside your van, but on extremely hot days you should try to avoid cooking inside. This is a good reason to keep a grill or some fire-starting material with you.
Conclusion
Van living is attractive to a lot of people. If you plan to travel all over the country in a conversion van, you should know that you will see climate changes often. In some areas it can be hot and humid, making you wish you had a way to keep cool.
If you're on a budget you can still find some solutions to keep you happy and cool on those warm days on the road.